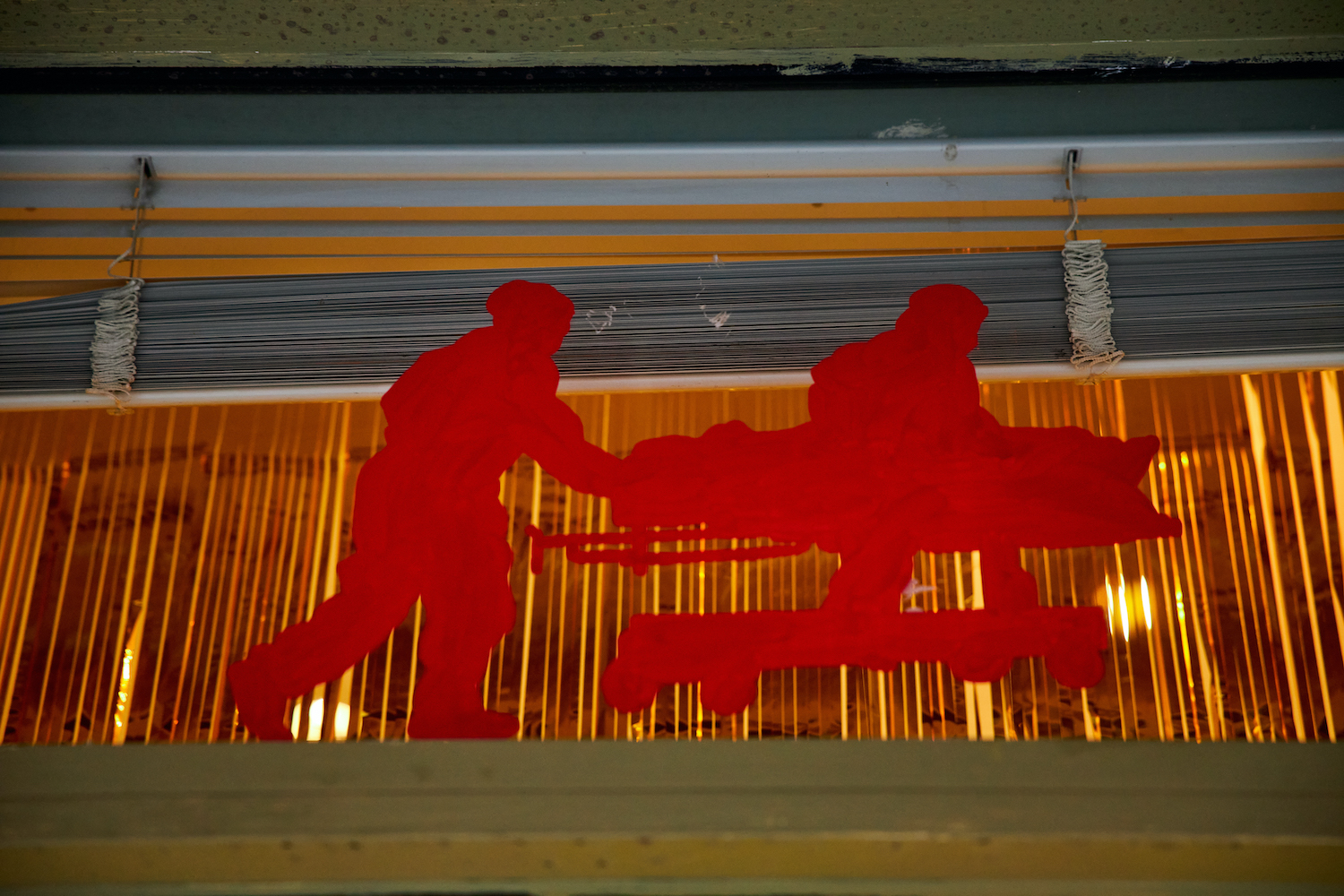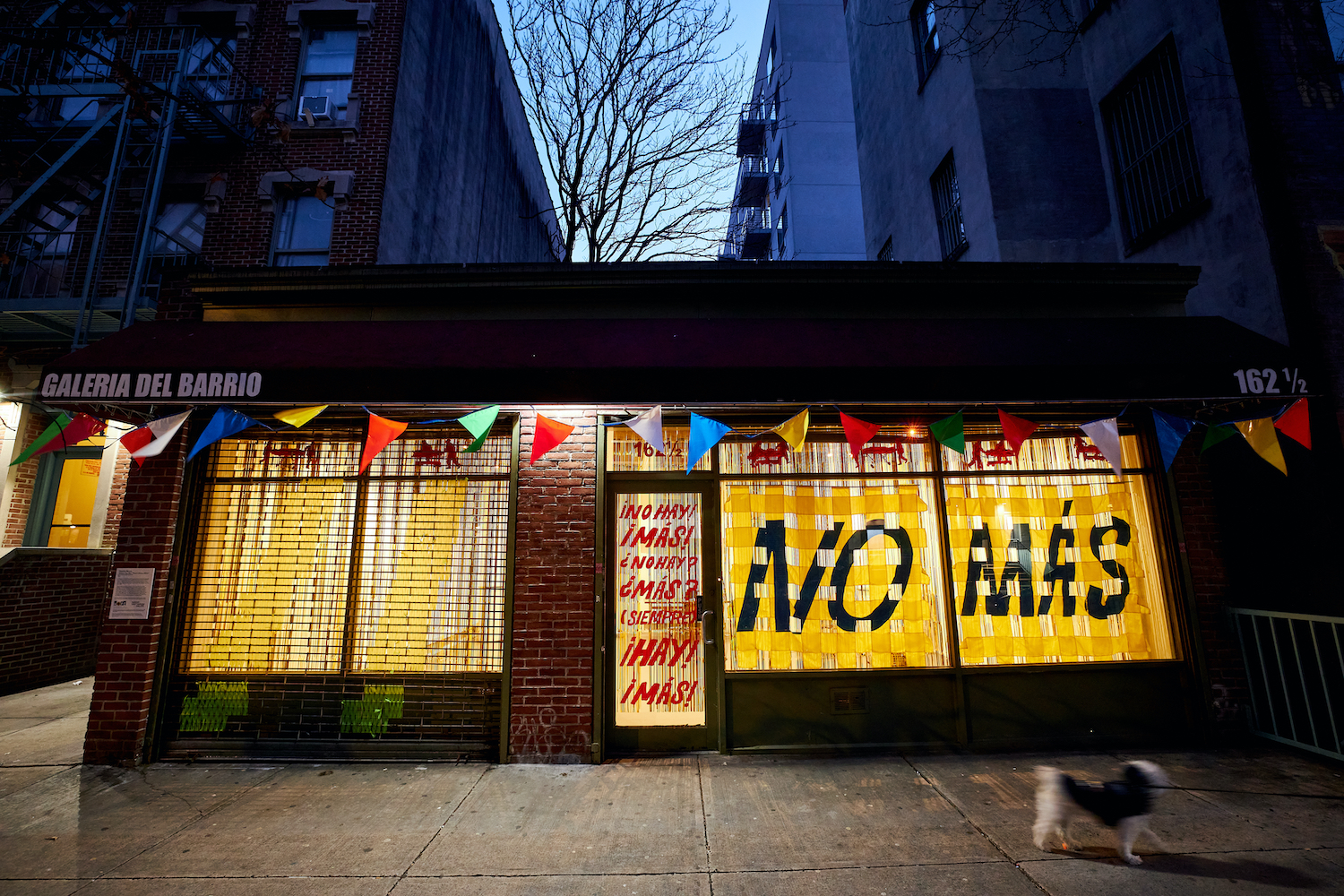 Commissioned by the Hunter East Harlem Gallery, this public installation
¡Siempre Hay Más! (There's Always More)
was presented at Galeria del Barrio in East Harlem in collaboration with Hope Community, Inc. from January 2021 to May 2021.
Siempre Hay Más
[There's Always More]
mixed media window installation
2021
"In this public window installation, artist Christina Barrera explores the varied ways New Yorkers are responding to the current moment caused by social upheaval and the COVID-19 pandemic. "¡No Más!" is an expression that can take on many meanings. It is a command, like "enough!", or a plea, as in "please, no more!" The phrase "No Hay Más" simply states "there is no more," and the question "¿No Hay Más?" asks "isn't there more?"

Like the expression, Barrera's installation can be interpreted in many ways depending on one's understanding of language and visual symbolism. The work references propaganda, or the slogans used by activists fighting for political change. At the same time, Barrera employs the visual language of commodity culture - bright colors and pennant flags placed in a storefront window - where "MORE" / "MÁS" signals that something is available for purchase or trade. By using the statement "No Hay Más," the artist points to the uneven availability of Personal Protective Equipment (PPE) used to shield wearers from the COVID virus, or even something as ephemeral as physical energy.

Ultimately, Barrera's work toggles between presenting a hope for a better future, and an empathetic understanding of the reality of life during remarkable hardship."

- exhibition text by Arden Sherman
Galeria del Barrio at 162.5 104th Street & Lexington Avenue
Exhibition installation photos by
Argenis Apolinario
.